2 tags
3 tags
4 tags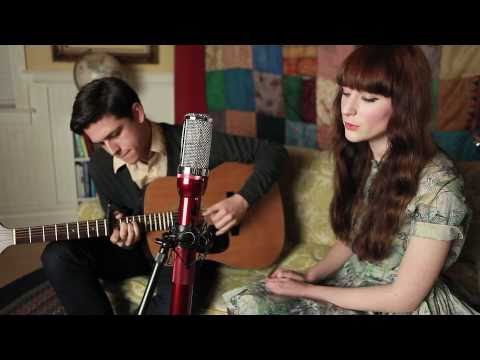 2 tags
3 tags
3 tags
3 tags
biking with style
Photos from The Sartorialist Biker chics on the streets! See you don't need to resort to wearing lycra biker/cycling shorts especially when you are biking for leisure, work or errands. Now, if only our weather and streets were more biker friendly, I would buy myself a bike and ride with style to do errands or simply for the fun of it.Cheaper na environment friendly pa. But wait, I...
4 tags
music monday: death cab for cutie's cover...
5 tags
DIY flower girl baskets
One of my MOH duties for my bestfriend who is getting married in January — DIY flower girl baskets! In keeping with the fairy woodland theme of the wedding, I used wicker baskets, moss, fern leaves and butterflies - all fake of course. Fresh petals will be added on the big day for the little girls to throw along their way. Before - the baskets were varnished for the rustic effect ...
2 tags
29!
So I'm 29! It's amazing how fast time flies by when you're enjoying life. Amidst all the challenges and problems, I am still grateful for all the blessings that God has given me. And since this is my last year as a twenty-something, I would like to share 29 things I think should be part of my life's milestone for the last decade going through adulthood. Siempre not...
3 tags
down memory lane
Took advantage of the Oct 26 holiday last week for a quick getaway to Tagaytay with my girlfriends at work. It was Franz's (who hails from Agusan) first time in Tagaytay so we were really hoping for a good weather. It was a foggy morning due to typhoon Ofel but glad we still pushed through since the sun went out in the afternoon. We had lunch at Memory Lane which is a diner/gift...
4 tags
denim on denim
Outfit post for Undas. Not really a fan of denim on denim but hey this is my only jacket with hood and with the cold weather in Antipolo, I have to wear something that will not only keep me warm but will also keep me from getting sick (hello colds!). Aside from chikahan and lafangan, the kids (mostly my nephews and nieces) and I spent a lot of time camwhoring :p
4 tags
victoria beckham in elle france
Mrs. Beckham is a stunner in the latest issue of ELLE France. Shot by Karl Lagerfeld in Coco Chanel's apartment in Paris, the editorial is titled La Reine Victoria (Queen Victoria). Photos from Stylerumor.com
2 tags
3 tags
one foggy afternoon
Wore this chambray dress to Tagaytay for a road/food trip with my girlfriends. I will blog about our short escapade in a separate post since I am still enjoying the long weekend with my family. :)
3 tags
3 tags
the pencil skirt
Pencil skirts are a staple in women's closets. While the long hem may seem to be conservative or office-y, one can actually pull off different looks and styles by wearing it with different materials, prints,colors or other details. Gave my outfit a little edge by matching the pencil skirt with a sleeveless top with embellished shoulder part - an easy transition from work to play....
4 tags
It's been awhile since I last posted a Music...
4 tags
the full mini
The full mini skirt is one of my favorite types of skirts - it's stylish and versatile. You can go from being girly to rockstar chic, or wear it in summer, winter, spring or fall. Photo courtesy of Style Copycat
1 tag
3 tags
3 tags
3 tags
black + white
Wore this to a friend's wedding as part of the secondary sponsors - candles - with Julius. This was actually the first time for both of us to be in the entourage and the first wedding I attended with black as the motif.
3 tags
4 tags
arabian weekend part 2: desert safari
Day 2 of my short vacay in UAE with my boss after our bustrip in Nigeria. Had super fun! Our itinerary included the very fun and thrilling dune bashing, camel riding, belly dancing and dinner at a camp site in the middle of the desert.
1 tag
4 tags
2 tags
3 tags
4 tags
arabian weekend part 1: the great dubai walk
Took a side trip to UAE after our NG bustrip for a much deserved Arabian vacay. We only had two days so we tried to make the most out of it. First day - Dubai. Our hotel was in Abu Dhabi so good thing I have a friend who lives near and was eager enough to drive us to and around Dubai. :) Our whole day was spent building hopping. As in. Malls, hotels, skyscapers -bilang walang masiadong...
2 tags
5 tags
3 tags
4 tags
i came. i saw. i conquered... nigeria!
When it comes to business trips, I must say I am a little unlucky. Back in Citibank, I was all ready to fly to Korea and in the same week, P&G called to offer me a job. BT or P&G? Well, that time, it wasn't a hard decision as I really wanted to work in P&G. Bye Korea, Hello P&G. I wasn't able to use my Korean Visa at all. Sayang. When I was in P&G, I was assigned...
3 tags
mtv vma awards 2012 - faves from red carpet
Hello from Abu Dhabi! I'm blogging from the airport while waiting for my connecting flight to Nigeria (yeah yeah, NG, i know, I am actually nervous). I haven't watched the awards night yet but I hope I'll catch it on cable soon. Here are my top 5 from the MTV Video Music Awards 2012. Rashida Jones in Narciso Rodriguez. I love that there is still a feminine touch to her...
3 tags
p&g year-end party
Been busy with work lately. But like many of my friends, I work hard, but party harder. Haha. Here are some pics from my company year-end party. Wow, 4th year-end party ko na pla to! Bilis rin ng panahon. Wala akong solo pic for my outfit post - group na lang haha. Peg ko for the night - animalistic. With my old group - AP (accts payable) with the lovely (naks) people of CEEMEA MDO ...
3 tags
meet iza
World, meet Clariza Jeff - the newest addition to our family. She's my kuya's third and only daughter.
4 tags
sheer happiness
Wow, weekends are never enough talaga no. Spent the four-day weekend with family :) - mine and julius'. Visited my newborn niece in Tanay and went on venue hopping for the wedding of julius' brother.
1 tag
2 tags
impromptu
Impromptu outfit post. The weather was crazy the past couple of weeks - worked from home for several days. Thank God the sun's up today and hopefully for the rest of the long weekend. PS. Promised myself to be on shopping hiatus for this month. But these babies are on sale and I couldn't help it :)
4 tags
4 tags
good morning sunshine
Early morning camwhoring with my niece. My precious little one is so pretty. Mana sa tita. Choz.
4 tags
3 tags
favorites from monique lhuillier resort 2013
I love that the collection has colors, whites, lace, florals. Here are my favorites.
1 tag
2 tags
3 tags